Katy, TX Pediatric Dentistry
A child's first visit to the dentist should be enjoyable. Children are not born with a natural fear of the dentist, but they can fear the unknown. Our office makes a special effort to use pleasant, non-frightening, simple words to describe each treatment. We want you and your child to feel at ease from the moment your family arrives at our office.
When should I bring my child in?
The American Academy of Pediatric Dentists (AAPD) recommend that a child sees the dentist within 6 months of the first tooth eruption or before their 1st birthday. A pediatric dentist is able to give valuable information about oral hygiene, diet and answer any questions that you might have about your baby's teeth.
How much toothpaste should I be using?
The AAPD recommends children under the age of 2 use a "smear" of fluoridated toothpaste. This allows optimum fluoride exposure to prevent tooth decay. After 2, we recommend a "pea-size" amount of toothpaste.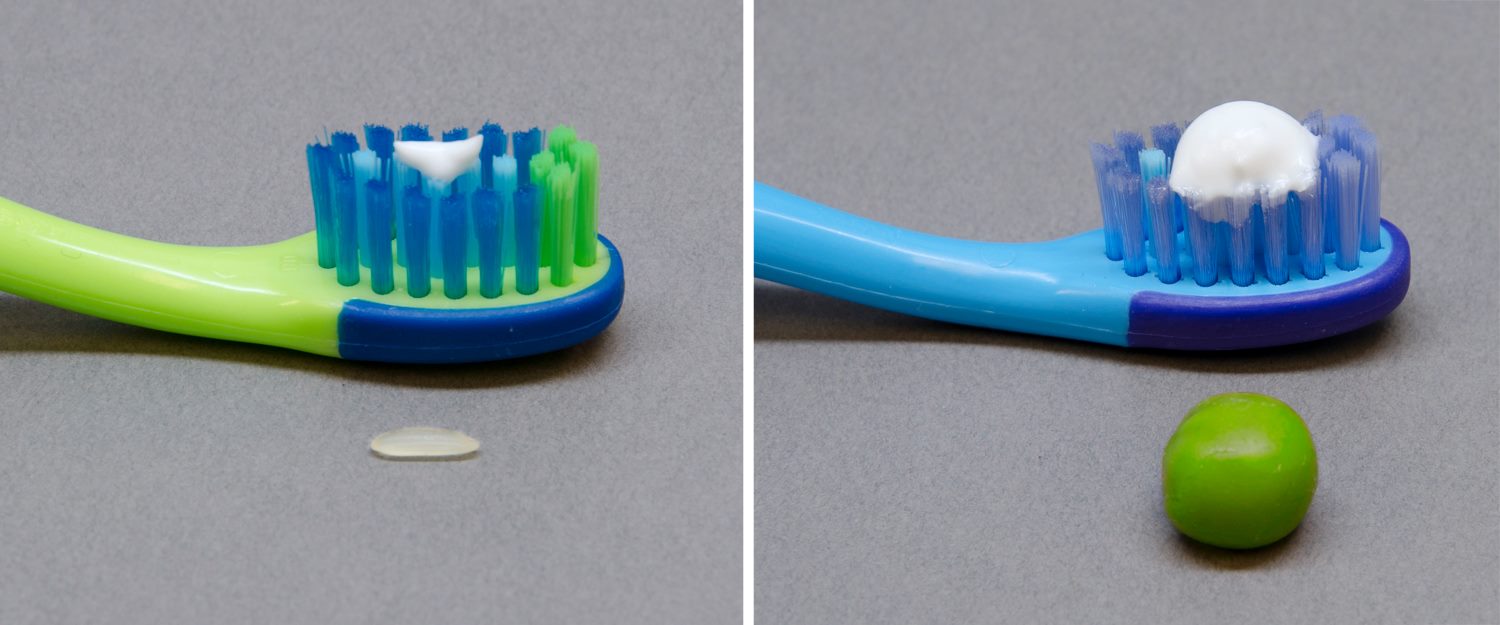 Preventing tooth decay with regular checkups
Tooth decay is caused by sugars left in your mouth that turn into an acid, which can break down your teeth. Children are at high risk for tooth decay for a simple reason: many children and adolescents do not practice regular, good oral hygiene habits. Proper brushing and flossing routines combined with regular dental visits help keep tooth decay away.
Your child should visit the dentist every 6 months for regular dental cleanings and checkups. We recommend fluoride treatments twice a year along with cleanings to keep teeth their strongest.
Practicing good oral hygiene means maintaining your child's smile by visiting the dentist routinely and taking care of her teeth and gums in between checkups. Our practice wants to make sure that your child gets the most out of her office visits, and that her teeth stay healthy for life! We'll provide you and your child complete dental care, and show you how to maintain your child's smile at home with the right dental products for you and your family.
Learn More!
Did you know that at birth, babies already have 20 primary (baby) teeth that begin erupting after six months, and that by age 21 there are no more primary teeth and all 32 permanent teeth have erupted?
Getting to know your teeth is fun!
Download our Dynamite Dental Fun Kit!
Anatomy of a Tooth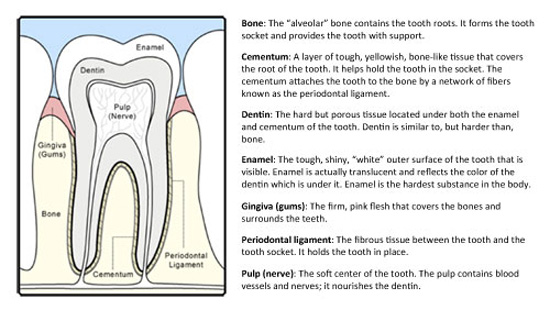 Download the Anatomy of a tooth infographic
Tooth Eruption Chart